SMART Board® MX
series
Meet the user and budget friendly solution to elevating your outcomes. The SMART Board MX series has all the interactive tools educators need at a great value. Designed and built to last, the MX series is available in 65", 75" and 86" sizes making it a flexible and affordable alternative to classroom projectors.
Write effortlessly
HyPr Touch™ with Advanced IR provides more than twice the accuracy of traditional infrared technology for an intuitive, natural writing experience.
iQ embedded computing
Switch with a tap from delivering a lesson to writing on a whiteboard to surfing the internet – keeping students engaged.
Commercial grade
MX series is rated for 50,000 hours of reliable use and SMART's Accelerated Life Testing ensures less downtime and longer life.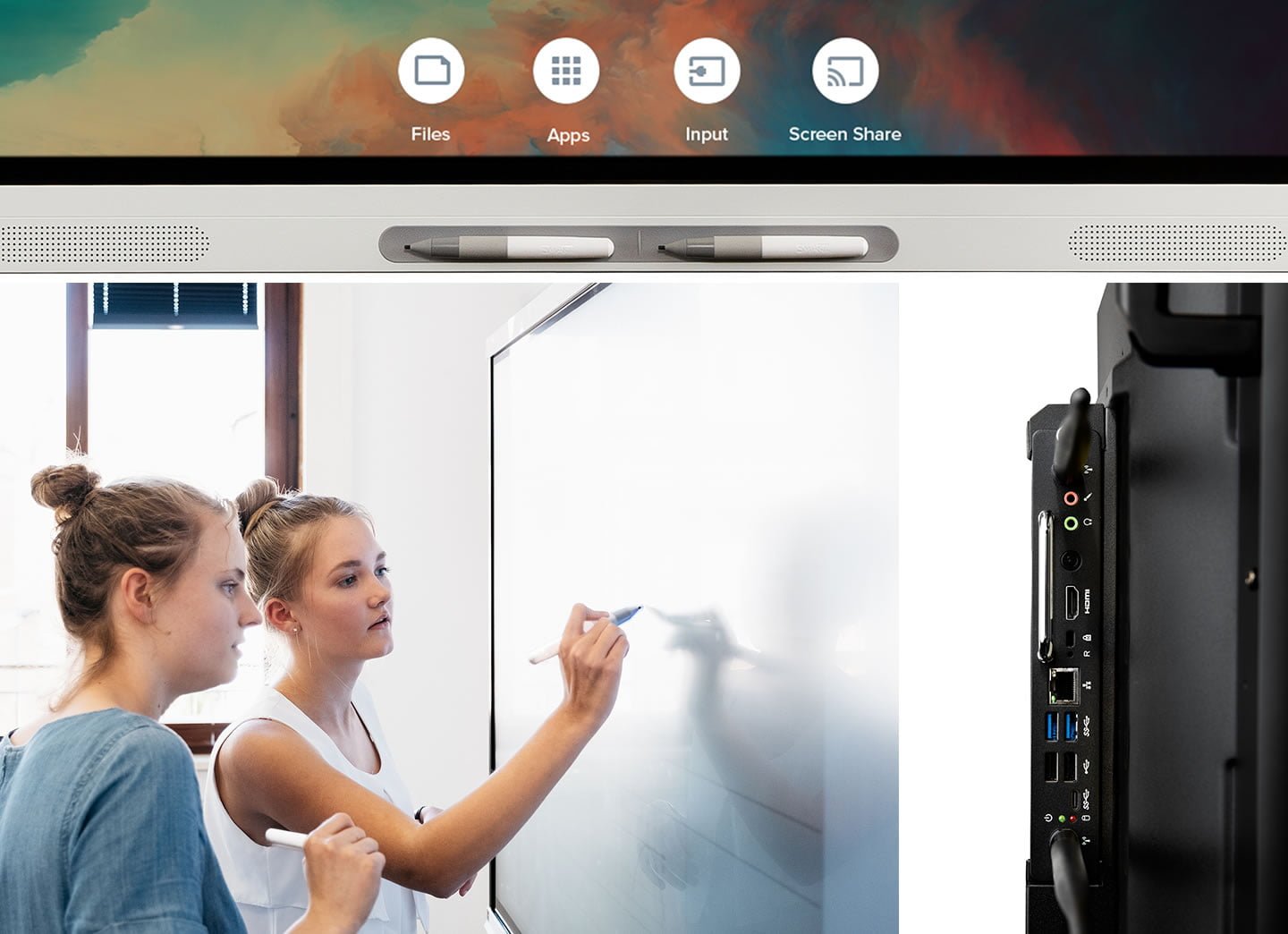 Built to use. Built to last.
Durable and commercial-grade, SMART Board mx displays have received many safety, regulatory and environmental certifications, giving you peace of mind that they adhere to government or other regulatory requirements.
4K Ultra HD resolution
Accelerated Life Testing
LED rated for 50,000 hours
Fully heat-tempered, anti-glare glass
Silktouch™ frictionless surface
ENERGY STAR® certification
Conflict-free materials and sourcing
Regulatory and environmental certifications
SMART Assure Warranty
Technical Specifications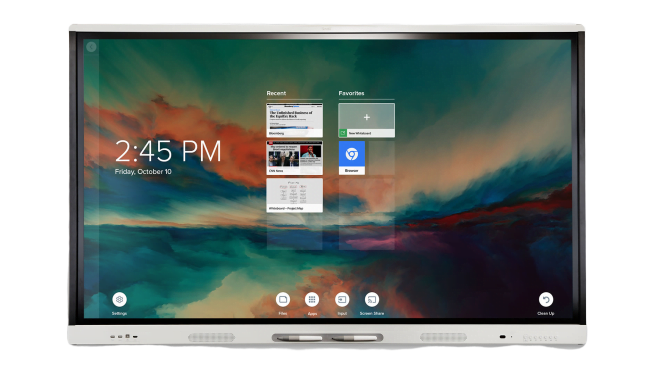 Software
SMART Notebook® basic version
Included
SMART Learning Suite
Bonus 1-year subscription
SMART Ink®
Included
iQ apps and features
SMART Notebook Player
Customizable home screen
Live input preview
Digital whiteboard
Web browser
Native and app-based screen sharing
File and app libraries
Automatic over the air (OTA) updates
SMART OPS PC with Windows 10 Pro
Optional
SMART Chromebox
Optional
SMART Remote Management
Optional
DISPLAY
Screen Size
65", 75" & 86"
Resolution
4K Ultra HD (3840 × 2160)
Refresh rate
60 Hz
Lifespan
Commercial-grade – 50,000 hours
LCD quality
Grade A
Brightness
400 cd/m²
Response time
65": 6 ms
75", 86": 8 ms
Glass
Fully heat-tempered, anti-glare
Sensors
Ambient light
Speakers
15 W front-facing speakers (x2)
Remote control
YES
Wall mount bracket
YES
INTERACTIVE EXPERIENCE
Touch technology
HyPr Touch™ with Advanced IR
Simultaneous Tool Differentiation
YES
Object awareness™
YES
Silktouch™
YES
Simultaneous touch points
20 – Windows & Mac
10 – Chrome OS
Tools included
2 Pen
iQ EXPERIENCE
Operating system
Android 8 Oreo
Memory
4GB
Storage
32GB
CONNECTIVITY
Wired
RJ45 (×2) 1000baseT
WIFI
IEEE 802.11a/b/g/n/ac with 2 × 2 MIMO (both 2.4 and 5 GHz bands)
Bluetooth
4.2 dual mode (backwards compatible with Bluetooth 2.1 + EDR)
INPUTS/OUTPUTS
Front control panel
Power, home, input select, screen shade, freeze frame, volume
Front connector panel
HDMI 2.0 in (HDCP 2.2), USB-A (×2), USB-B (touch)
Connector panels
HDMI 2.0 out (HDCP), HDMI 2.0 in x2 (HDCP 2.2), USB-B 3.0 x3 (touch), RS-232, RJ45, VGA, S/PDIF out, Stereo 3.5 mm in/out
OPS slot
YES
Need someone to consultant ?
Please call +971 52 324 3936or send us your details on the form below and we will get in touch.